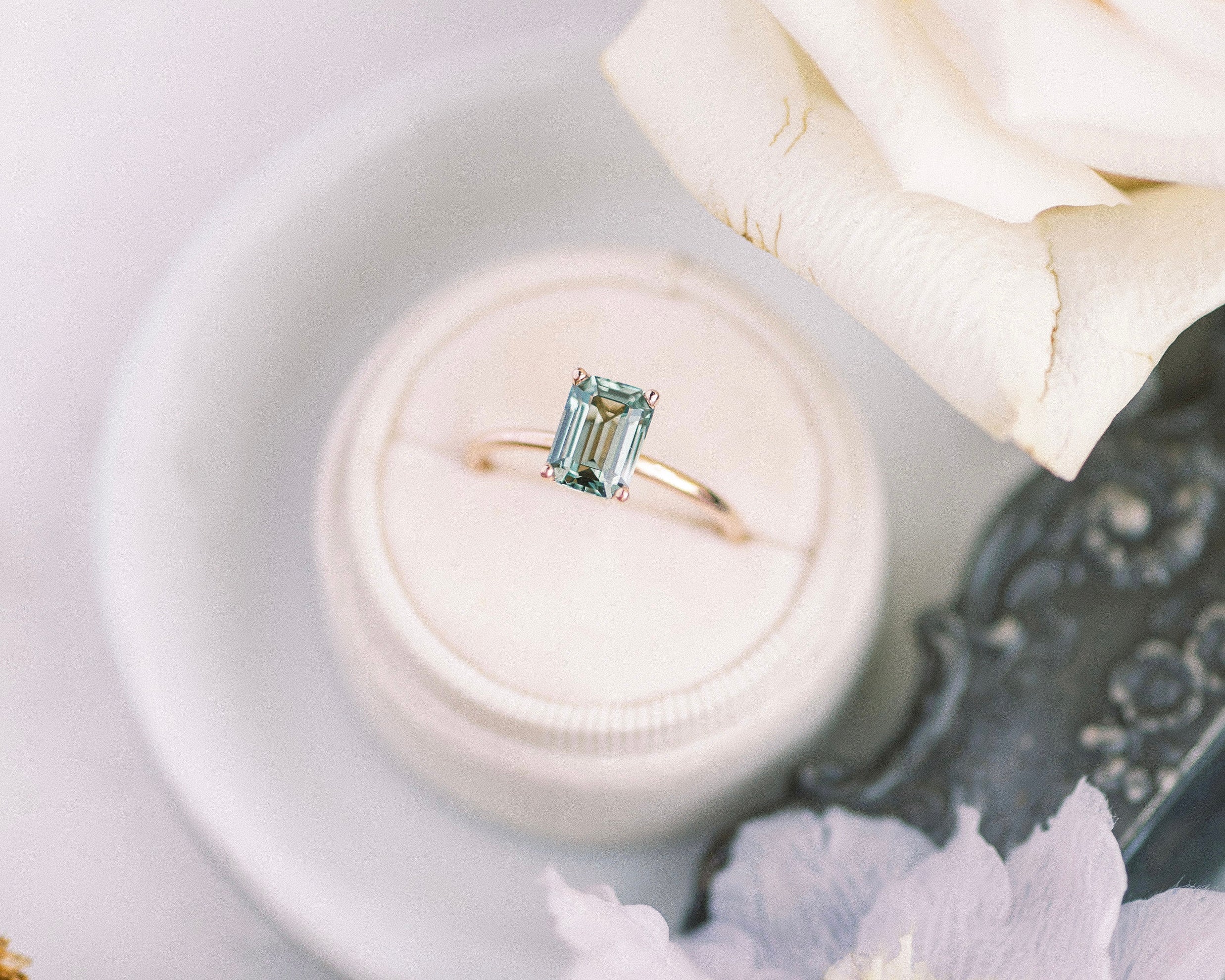 From dream to design, we can't wait to work our magic and create a completely custom piece that's one-of-a-kind—just like you. Whether we're starting from scratch or rebuilding an heirloom piece, we will work with you to bring your ideas to life.
Process & Timeline
Dream
To get the process started, begin by sharing your inspiration, stone preference, and general information below!
Whether you know exactly what you want down to each exact detail or if you want to have your piece designed from the ground up (or if you're somewhere in between), we would be delighted to work together!
Design
Olivia will work with you one-on-one to create the beautiful piece of your dreams!
Together, you will draw inspiration from your personal style and our incredible assortment of diamonds and gemstones to design the perfect ring or jewelry piece.
Celebrate!
Once you're over the moon about the design, it's time to move into production!
The magic-making timeframe is typically 4–8 weeks.
Let's get started!
Begin by sharing your inspiration, stone preference, and general information below!
We do! We can source almost any kind of diamond or gemstone in any cut, color, clarity, and carat.
Yes we do! We offer diamonds with The GIA Diamond Grading Report. This includes an assessment of a diamond's 4Cs—color, clarity, cut, and carat weight—along with a plotted diagram of its clarity characteristics and a graphic representation of the diamond's proportions.
Yes we do! We love rebuilding special heirloom pieces.
Yes, all of the gemstones and diamonds are ethically sourced and conflict-free.
Yes! We only work with fully vetted and trusted partners.
Yes, you can! We can design a band with any profile, size, fit, mm width, weight, material, and finish.
We offer 10k, 14k, 18k, rose, white, and yellow gold and platinum.
We are committed to conserving natural resources. We only work with 100% recycled gold. Certified by SCS Global Services
Once your design has been approved and finalized your piece will usually be completed within 4-6 weeks.
All orders (both domestic and international) are shipped via UPS and are fully insured.